Plumber in Harrow
Choosing the right plumber
When deciding what company to employ, choose one with a good reputation that has been established for at least five years and references that can be checked out.
They should be members of one or more of trade associations: Gas Safe, Chartered Institute of Plumbing and Heating Engineers.
Make sure they are fully qualified. If working on gas ask to see their Gas Safe Registration photo card.
Ask for a written estimate on headed paper. If it is a small maintenance job, ask their day-work rate. Any estimate should be clear, make sure you know what you are paying for.
Never pay more than 25% deposit; this should be against materials purchased for the job. Do not pay in full until you are satisfied that the job is complete.
Never use companies that will not guarantee their work. Make sure that all manufacturers warranty cards are filled in and sent off.
Try to use companies that are recommended by friends, family and/or work colleagues.
The cheapest price is not necessarily the best value for money. A skilled tradesman who works with his heart may take longer and use better products. This should be much better value than something that is just slapped in and needs replacing in a few months.
Keep safe! Check registration photo card before letting him into your house.
Small plumbing jobs repair costs
Our rates are £50.00 + VAT (£60.00) for the first 15 minutes and then £25.00+ VAT (£30) for each quarter hour after that. This is for labour charges and parts/materials will cost extra. However, 70% of small jobs are completed within 15 minutes
Which? Trusted Traders Reviews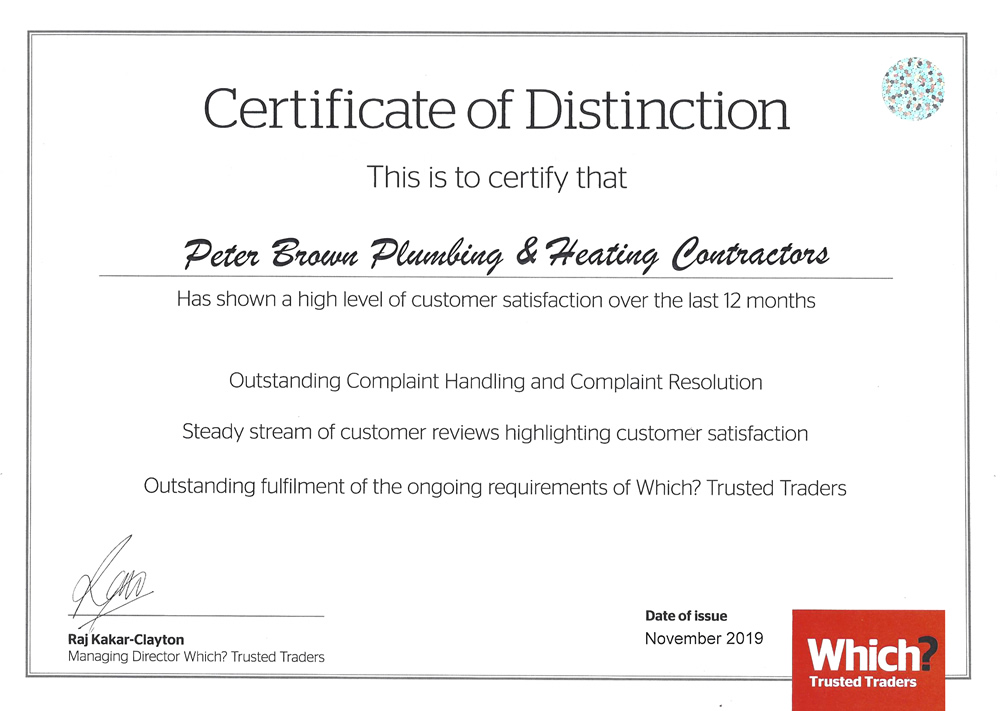 We are proud to be Which? Trusted Traders approved with 5* Reviews. You can read our superb plumbing reviews and feel free to write your own review.