Walk in Showers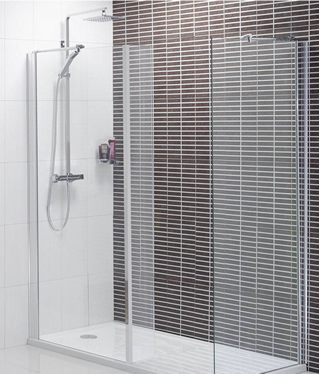 A stylish, contemporary choice
Walk in showers are stylish and offer a practical solution for those with limited space because they have no doors that require room to open. If you like the idea of this modern, stylish solution you have several great options to choose from. Walk in showers are usually large enough to incorporate a drying area – so no need to step out into the cold air ever again!.
If you like the idea of a true wet room experience, we can make your bathroom a completely watertight, fully tiled room, with or without a partial screen.
As an added luxury, and if your ceiling height permits, you could select a ceiling-mounted shower head to give your walk in shower a glorious, hotel style rainshower effect, or alternatively a wall-mounted waterfall shower column gives an equally luxury feel.
For more information or to request a free estimate call us now on 020 8863 1155.
Enclosed Showers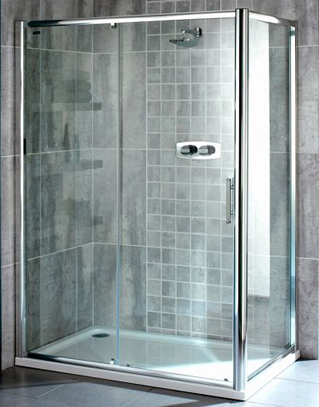 A practical, space saving option
Enclosed shower cubicles (also called cabins or pods) are self contained units set on an integrated shower tray. Dependent on the space you have available they are a compact option with several sizes and shapes of tray available and a several door opening choices. For example the best solution for your bathroom may be a single sliding door, a pivot door, a bifold or quad doors where two doors slide out like wings. An enclosed cubicle can give the choice of square, rectangular, quadrant and even offset options.
Completely self contained cubicles are available which alleviate the need for tiling and grouting. There's a huge range of colours to choose from to match or contrast with your beautifully designed bathroom by Peter Brown.
For more information or to request a free estimate call us now on 020 8863 1155.
Disabled Wet Rooms
Designed and installed for you
Wet rooms for people with mobility difficulties require extra attention to detail. Fortunately, we at Peter Brown have considerable experience of designing, planning and installing wet rooms for the less able. Firstly, we listen to your exact requirements, and then plan the room around you and your needs. We will recommend, for example, non slip, easy to clean flooring, swing doors if wheelchair access is required and fit hand fails and showers at a height that's exactly right for you. If necessary we will consult with health care professionals to ensure your wet room has the very latest recommended equipment.
Ultimately, as you would expect and wish, we treat those with mobility difficulties just like we do every customer: professionally, with respect and with care and attention to detail.
For more information about our wet room options call us on 020 8863 1155.